Please Note:

The pliers used in these photos should not be used!

I used them so that I could get this web page finished quickly!

I will be retaking these photos using the correct

round nose pliers in the future.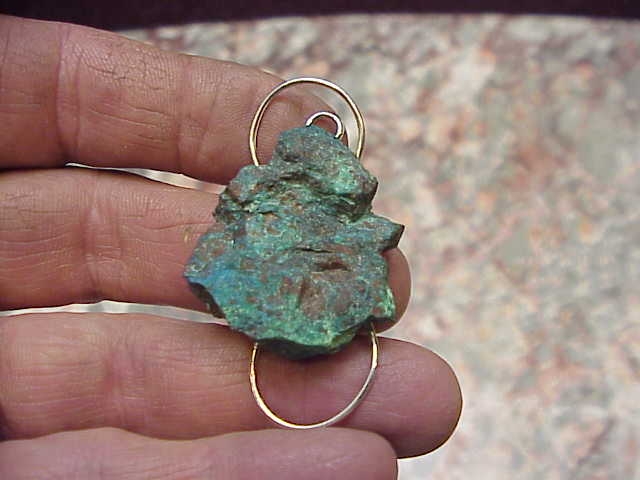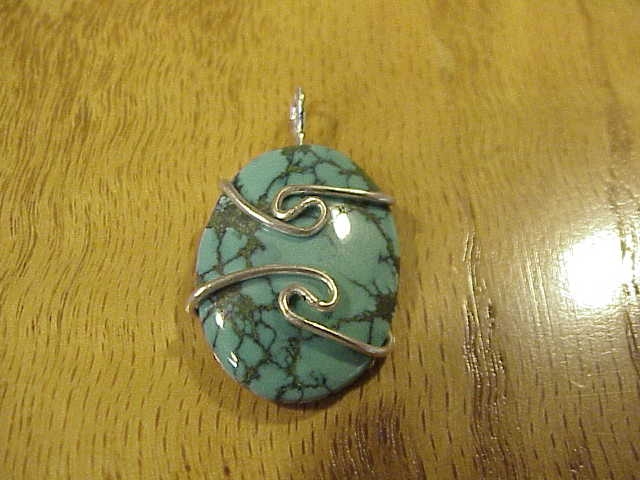 #1 Hold Rock Wrap in one hand and bend up bottom circle.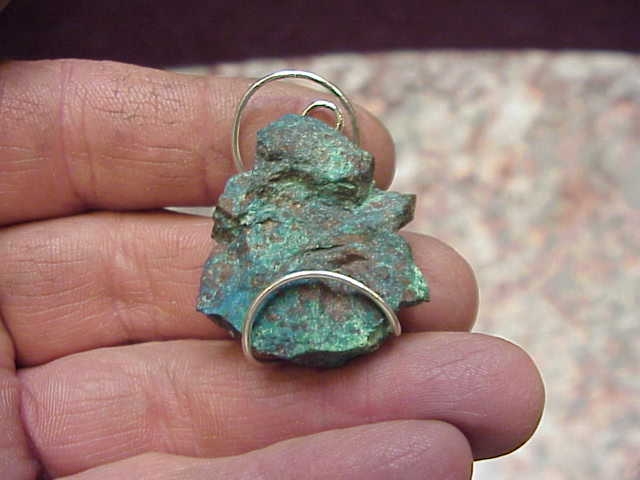 #2 Place rock or object into bottom circle. Bend bottom circle up and around object.

#3 Snug bottom circle around rock or object.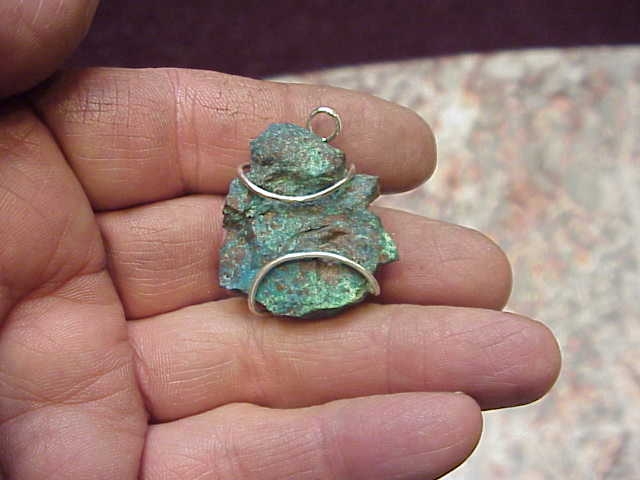 #4 Bend top circle down and around top of rock or object.

#5 Snug top circle around rock or object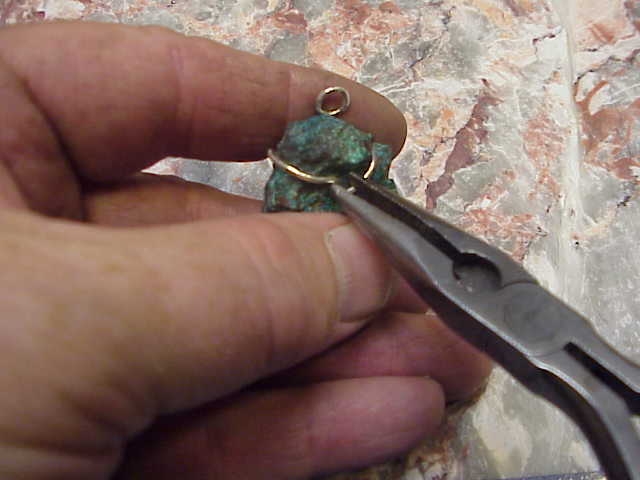 #6 With a round nose or needle nose pliers, twist a small  loop or loops into the top and bottom circles.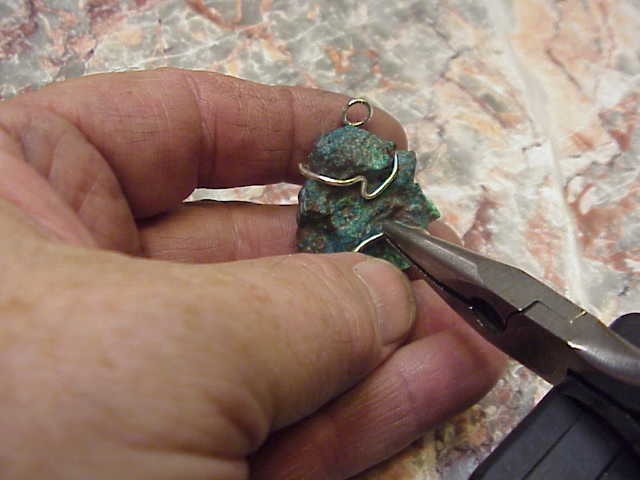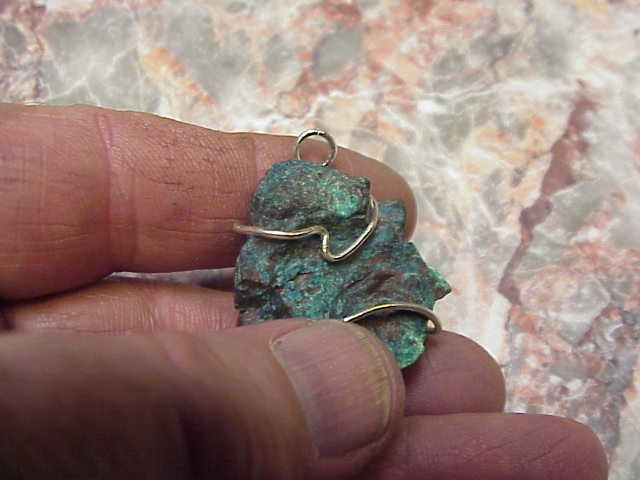 The loop should look like this or tighter.

#7 Use the pliers to push the top and bottom circles against rock or object.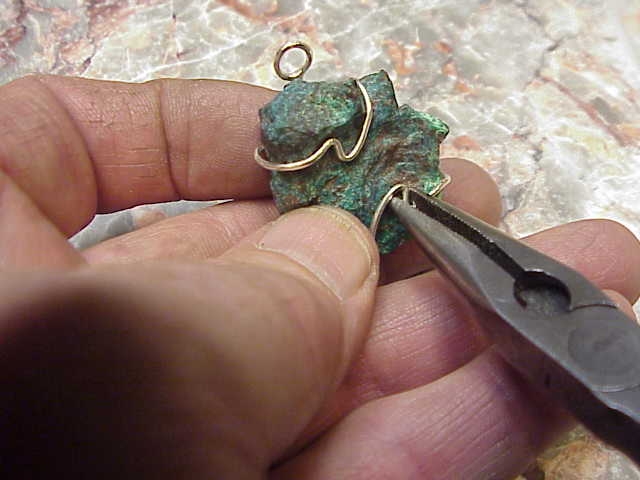 #8 Tighten loops to completely tighten Rock Wrap on to rock or object.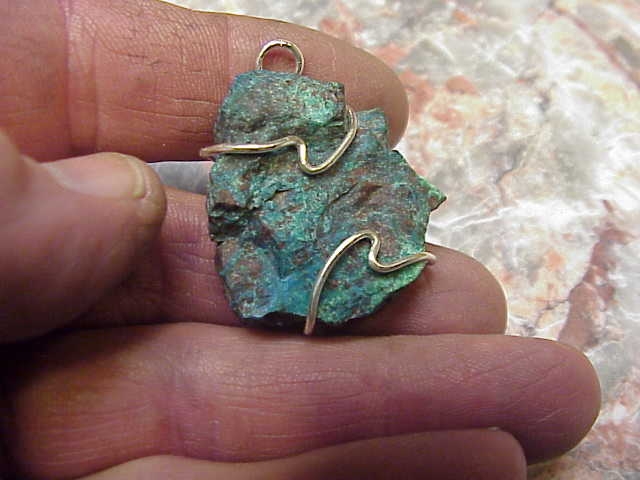 The stone is wrapped in about 30 seconds or less!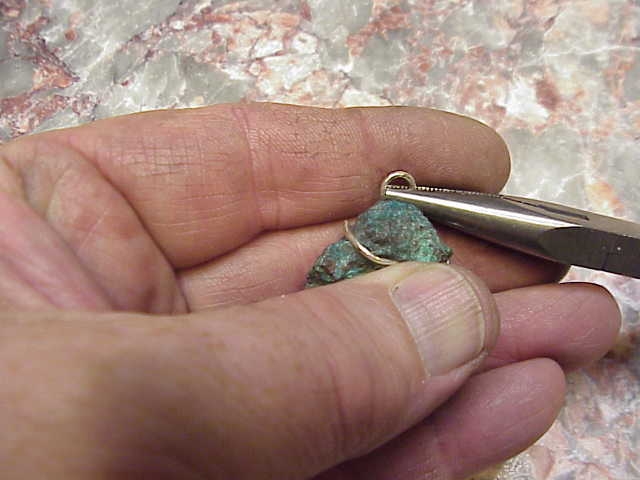 #9 Turn the bail 90 degrees.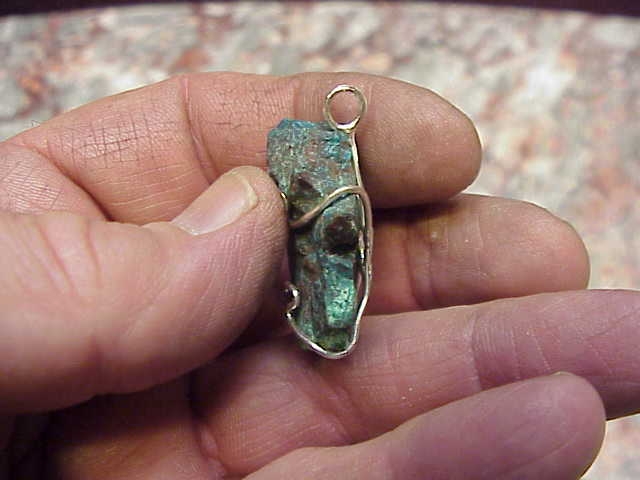 This will make it so that the new pendant will hang correctly on a chain.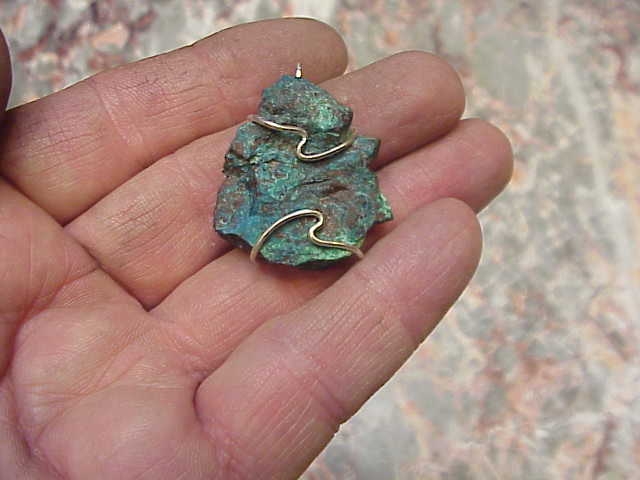 #10 Admire your new pendant!!!

Even Cabocons Can Be Rock Wrapped In Seconds!


All New Rock Wraps

You can wrap anything:

They are all you need to turn any rock or stone into a pendant is a

round nose needle nose pliers!